Please introduce yourself.
We´re Ibyss from Germany. Jens is the singer, guitarist and occasionally plays synthesizers. Nihil, the second guitar player, also takes care of bass and drum-programming.
When your band was created?
Ibyss was formed in early 2012 but came to life as a live-act including gigs, recordings and rehearsals in summer of 2013.
What the style do you play?
I would call it "Texture-Metal". Very Simple, very static, sometimes tantric – but not in a Post-Metal way. I really hate this stuff. We are writing new songs at the moment with a slightly different approach, though.
How could you describe your music by several words?
Simple, static, honest. Heavy and uncompromized.
What is the main theme of your lyrics?
Greed, pain, social misbehaviour. Our new songs will also heavily deal with our watered-down society and it´s agenda towards men.
What would you like to achieve with the band activity?
We just like making music and I don´t care that much about reception or success. Or, to say it a little bit more edgy: I´ve got a life.
How many gigs you have played so far and maybe you visit another countries with concerts?
A bunch of concerts,I think some more will follow this year. Playing in different countries would be great, but I don´t think this would work out financially. And to be honest, I don´t think Metallica are planning to take us on tour with them – but who knows…
Is there anything very important about your band what SHOULD know fans and labels?
We´re not artist, we´re not typical musicians. We are just two metalheads expressing ourselves and no tiny, little egocentric assholes, trying to gain some attention.
What the formats you would like to see your releases, CD, Vinyl, Tape…? And how do you see future of physical releases?
I personally love physical releases and I consider myself to be a collector. I know there are many people like me, especially in the Metal scene, so I don´t think they will vanish. In terms of a band like ourselves, it´s simply too expensive to print CD´s or even Vinyl, so we prefer digital releases.
When you will get a label deal, would you like to help the label with promotion from your side, or do you want the label do everything without your help?
I don´t like the idea to give my life and my band in the hand of some random people, so I guess I would prefer to be involved in every process of a release.
I second that. It´s better to take care of as much as possible on your own. There´s too many incompetent people in the small underground and independent industry. As long as there´s no label with a big budget behind you, most people working for a band have no sense of responsibility.
What's your reaction towards negative opinions about your music?
Well, I don´t care about negative or even positive reviews. This world is just an ocean of opinions and I don´t take any of them personally.
And last question, how do you like our webzine, do you have some remarks towards it´s look or functionality?
It´s great to see, the underground is alive and supportive. So, yeah. I really love it.
We appreciate any support, especially nowadays where the net is flooded with millions of new bands every minute.
https://www.facebook.com/ibyssband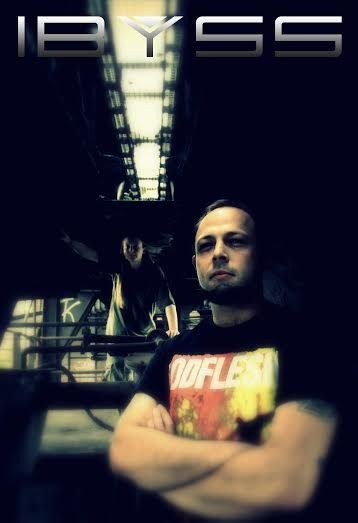 Ibyss   "Last Stitch Remix" and "Obsidian" Press release

German Industrial-Metal newcomers Ibyss have recently released a first Remix-single for "Last Stitch" off their self-produced debut album "Obsidian":
The track has been remixed by Frank Rotten, the mastermind behind the German band
Reactive Black.
Additionaly, their debut album offers ten songs, with singer Jens and guitarist Nihil reviving the long forgotten sound of bands like early Godflesh, Pitchshifter and Ministry.
Hypnotic riffs driven by static, yet blowing drumloops, dominated by simple and aggressive vocals. "Obsidian" was made to sound like an echo from a distant past.
The stunning artwork was done by well-known German artist Pixelbreed (who worked for
acts like Ostfront, De:ad:cibel etc  ), while the videoclips have been produced by German underground-artist Ghostfog (who worked for and with Liquid Grey, Fragile Child, Chord Of Souls etc.)